Bakwan jagung or corn fritter is one of our favourites.
I usually make it without measurement.
Just combine all the ingredients:
flours (all purpose and a little bit rice flour),
finely sliced spring onion,
Then, fry it until golden brown.
Sometimes I like it thin and crispy but other time I prefer it soft and fluffy.
One thing for sure, eat them hot with chili
and a cup of tea...
This time I sneak oyster mushroom to the batter.
My children still gobble them all up.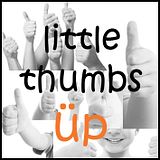 I am submitting this post to
little thumbs up
event this month, organised by Zoe of
bake for happy kids
, Mui mui of
my little favourites DIY
, and Joyce of
kitchen flavour
.